Now more than ever, there is a wide range of products available to assist you with your farm operations. Having so many options, and knowing where to start, can be a difficult process. To help you get started, the irrigation.education team created this list of companies that you need to check out!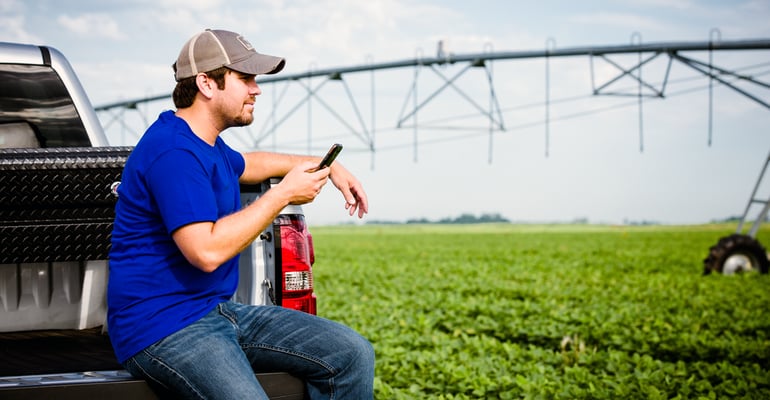 AgSense® offers the most advanced and easy-to-use irrigation management system in the industry. Industry leading products have connected more pivots than all other brands combined. With AgSense, you have farm information, control options, and tracking access at your fingertips. Link a weather station to see rainfall, temperature, humidity, wind speed, and leaf wetness, or connect a flow meter to track water usage. Great tracking features makes it quick and easy to generate reports for regulatory agencies. http://www.agsense.com/

Nelson Irrigation® offers a full-range of water application solutions for center pivot irrigation. From control valves, to pivot sprinklers and pressure regulators, the Nelson product line has great solutions for your farm. Efficiency and effectiveness are at the heart of Nelson's pivot irrigation package. Start with 3TN quick-change nozzles and 3000 Series Sprinklers to get the best water application solutions for your needs. http://www.nelsonirrigation.com/

Senninger® is a leading designer and manufacturer of irrigation solutions. Their products use as little water and energy as possible to help farms make the most of every drop. With over 50 years of experience in more than 50 countries worldwide. Senninger is one of the most trusted names in the irrigation industry. Their products undergo serious field-testing before they make it to shelves, and their trademark blend of engineering grade plastics resist grit, oil, and other elements that degrade a product. http://www.senninger.com/

Diversified Financial is a nationwide provider of finance and insurance products for the Agriculture industry. They are one of the standout providers in the industry through their efficient processes and superior service. They have the tools to deliver fast service and the flexibility to provide custom solutions. Diversified has forged long-term partnerships with equipment dealers, dealer associations, manufacturers, and customers. They can be your one-stop shop for financing and insurance. Diversified has recently partnered with Equipment Insurance International to provide the most comprehensive coverage available for farm equipment. https://www.dfsfin.com/
Services Include
Irrigation Equipment Financing
Irrigation Insurance


Farm Equipment Financing
irrigation.education offers free courses that will introduce you to these great companies! Take advantage of our free, user-friendly online resource today to learn more about products and services. If you would like to sign up for a free account, click the sign up button below to register for irrigation training!