Valley® Irrigation has launched a platform that helps growers manage, control, and share data analytics between connected devices. Valley 365® is a cloud-based, single sign-on platform for connected crop management that brings together the best features of existing Valley technology, such as AgSense®, Valley Scheduling™, Valley Variable Rate Irrigation (VRI), and Valley Insights™, into a single easy-to-use interface.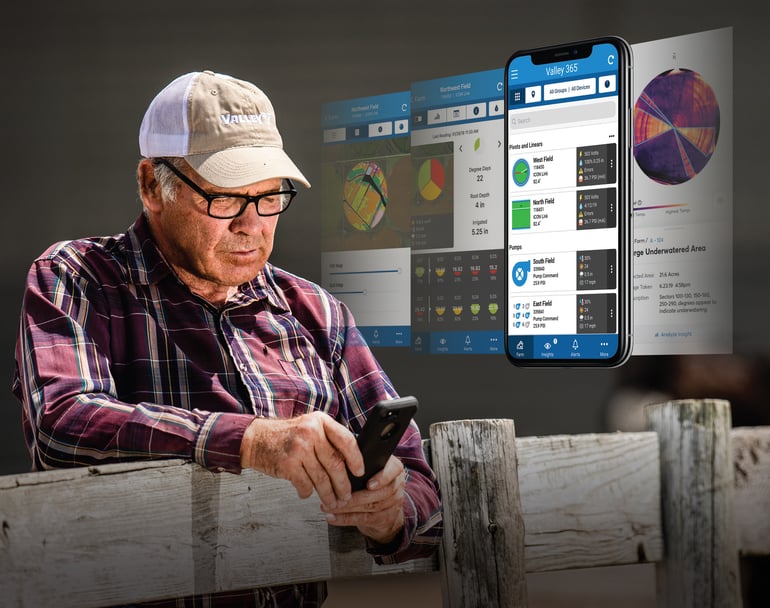 "With Valley 365, growers have the combination of our best technology at their fingertips," says Andy Carritt, Vice President, Product Development for Valley Irrigation. "It provides greater efficiency, the knowledge to make smarter business decisions, and it's built to support future advancements in precision irrigation."
The data in the Valley 365 platform is arranged into intuitive modules including Forecast & Plan, Monitor & Control, Insights & Analysis and Optimize & Apply. These allow growers to identify issues, determine which areas of the operation are affected, and execute necessary changes to optimize yield using fewer resources.
To learn more about the benefits of Valley 365, log in to irrigation.education and take the Connected Crop Management with Valley 365 course, available in English, French, Portuguese, Russian, and Spanish!
Visit valleyirrigation.com/365 to learn more about Valley 365 or to contact a Valley dealer.