Our friends at Valley® Irrigation have a revolutionary new way to control your center pivot. Through the Valley ICON10™ and ICON1™ smart panels equipped with Valley ICON WiFi Access, and their Valley ICON Mobile App, you can access and control your panel remotely through your connected mobile device.
Because Valley is committed to continuous improvement, the Valley ICON mobile app release 2.0 (available for Apple and Android devices) provides growers with the functionality to configure multiple Valley ICON panel devices to a single wifi network. Growers will also gain more flexibility with farm networking and will be able to opt one-to-one or one-to-many device configuration when setting up and connecting to devices.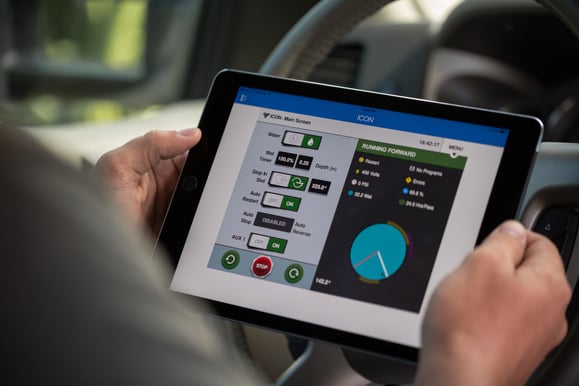 irrigation.education offers a Valley ICON Mobile App Overview course that will introduce you to the mobile app, offer download instructions, and give you a brief demonstration of the easy-to-use, intuitive graphical interface. Take advantage of this free, user-friendly online resource today to learn how you can connect to your pivot without leaving your truck.
If you already have an account, you can click the button below to log in to irrigation.education and take the Valley ICON Mobile App course. If you would like to sign up for a free account, click the sign up button below to register for irrigation training! You can then search for "mobile app" in the upper right hand corner of your screen, and click "Valley ICON Mobile App Overview". Click the "Launch" button to begin learning!