Are you looking for a way to keep track of the pivots on your farm? The Valley® Irrigation Run Time™ mobile application is a free, new resource that calculates pivot cycles and helps you track run time. With the full mobility of a smartphone or tablet, you can add notes on each machine for access any time, anywhere, no matter what brand of pivot you use.
Within the app, you can track which pivots are currently running, calculate an estimated run time for each pivot, receive mobile notifications when the timer for an irrigation cycle of a running pivot has elapsed, and much more. You can even set sprinkler chart constants for each pivot that will be used to adjust the application when ran.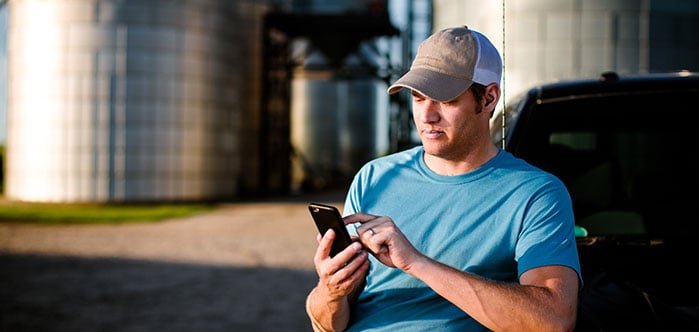 With the swipe of a finger and a tap of a button, users can log a run for a pivot. The app will then calculate and provide the estimated cycle completion time for you and keep a history log of when and how the pivot ran.
This app is the newest tool for growers to use in their technology toolbox of products from Valley. Since this app does not provide any remote monitoring capabilities or communicate with a device on the farm, no additional hardware or setup is required outside the mobile app!
The Valley Irrigation Run Time mobile app is available for any user with a smart mobile device with an Android or iOS operating system. Download the free Valley Irrigation Run Time mobile app from the Apple App Store or Google Play to your smartphone or tablet device.
To learn more about the features of the Valley Irrigation Run Time mobile app, log in to irrigation.education and take the Valley Irrigation Run Time Mobile App Overview course today!