---
Valley Develops Solution For Pipeline Corrosion
Problem areas with low pH concentrations in the aquifer would require alternate solutions for farmers, and would eventually lead to Valley® engineers developing a permanent solution to pipeline corrosion issues in 1992 with their PolySpan® product line.
Valley® PolySpan® irrigation pipes protect irrigation pipelines from any corrosive components in water, ensuring a long life for the irrigation machine. PolySpan® is a polyethylene liner that is installed inside a span pipe, which then protects the metals against the effects of acidic, alkaline, waste, corrosive, and saline water.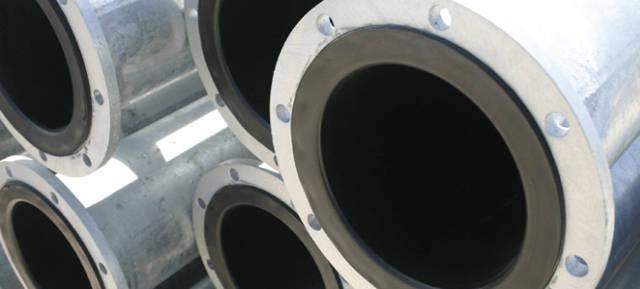 In 1998 Valley® Irrigation dedicated a team to establish a system to estimate galvanizing life across the country. This team's findings led to the development of the Valley® Water Review Model. This model utilizes predictive tools to establish indirect estimates of product corrosion potential using water chemistry information.
Valley also debunked several myths on galvanizing after collecting all the data on this issue. For example, it's not possible to apply galvanized coating more than once on pipelines. They also found that growers should not receive "shiny" pipelines, but rather they should be grey. This means that the natural oxide film hasn't formed yet. Pipelines need calcium and magnesium in water to form that film. Jake LaRue, Valley Director of Research and Development, says, "The natural oxidized color of galvanized metals is a dull grey; grey is good."
---
The Verdict
Collecting data on water quality led researchers to determine that galvanizing pipelines was still the best course of action for a majority of the regions that products were being shipped to.
LaRue advised that corrosion solutions are completely dependent on the chemical makeup of the water being pumped through the pipeline. Machine life is extended significantly when metals are galvanized and/or paired with PolySpan® technology. For farmers with limited knowledge of the chemical content of their water, the first step is to contact a Valley dealer and get a free water test. Continued research on new product and corrosion has shown advancements which include chemigation data collection, as well as, improved draining and flushing solutions, all of which have been correlated to extending pipeline life.
For more information on pipeline corrosion and PolySpan, download our guidebook.